---
The FIRST Hotel in Rimini that safely sanitises environments 24 hours a day.
---
---
In our hotel you will stay in a sanitized environment thanks to JONIX.
Here you can breathe in serenity and safety.
Jonix devices eliminate up to 99.9% of viruses, bacteria, organic pollutants and volatile compounds from the air.
Jonix uses cold plasma technology, which is the most effective and safest way to eliminate and kill microorganisms in the air and in closed spaces.
Jonix devices are certified and do not use chemicals or disinfectants: the air, activated and ionised by cold plasma generators, provides the most effective and healthy decontamination.
Enjoy the purified and sanitised air, with us you are safe!
---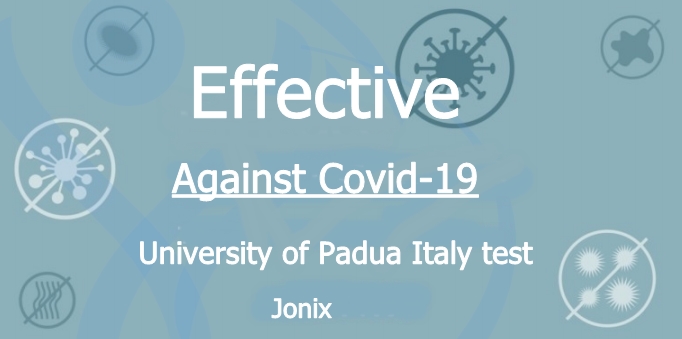 ---
We love taking care of our guests.
---
Jonix Non Thermal Plasma technology.
Testing and certification of the Jonix system.
---
The Department of Molecular Medicine, directed by Professor Andrea Crisanti, has subjected the Non Thermal Plasma technology present in the Jonix devices to laboratory tests to verify its virucidal activity.
The results show that the device used (Jonix CUBE – Non Thermal Plasma technology) has an effective antiviral activity against SARS-CoV-2 (the so-called Covid-19), with a viral load reduction of 99.9999%.
To ensure maximum precision and accuracy, the test was performed in accordance with UNI EN 14476:2019 'Quantitative suspension test for the evaluation of virucidal activity in the medical field – Test method and requirements (phase 2, step 1)' and UNI EN 17272:2020 'Method for disinfection of indoor air by automated processes – Determination of bactericidal, mycobactericidal, sporicidal, fungicidal, mildicidal, virucidal and phagocytic activity'. Virucidal activity was tested using the SARS – CoV-2 strain (Covid-19). All experiments were conducted in the Biosafety Level 3 Laboratory (BSL3)
06.11.2020