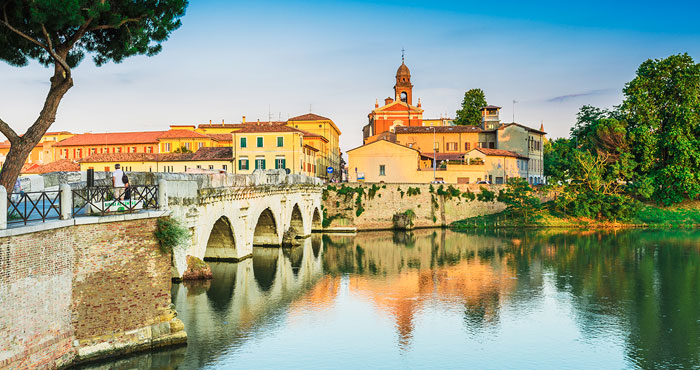 The tour departs from the lighthouse of the port of Rimini, from which we will take the ferry to reach the opposite side of the port.
Here we will explore the village of San Giuliano, birthplace of Federico Fellini, where we will relive the places of his films and discover the many murals.
We will then proceed through the Marecchia Park to the Tiberius Bridge to reach the historic centre of Rimini, where we will visit all the points of interest, the Amphitheatre, the Malatesta Temple, the Old Fish Market, the Surgeon's House, the Museum, Castel Sismondo, and the Augustus Arch. The bike path continues through the Deer Park to the Cava Park, until you reach Covignano, where you can admire a breathtaking view of the Riviera.
On the way back we will see the Grand Hotel and the fountain of the four horses. The tour ends in Piazzale Boscovich, the tip of Rimini's harbour.
€55
Guide for the duration of the tour
Ebike rental
Helmet rental
Lock rental
Not included in the price:
Rental car seat for children up to 22kg – €3